Two and a half months ago I set off on a journey that seemed impossible. I was determined to finish my 100 miles hiked in the Great Smoky Mountains, and I wanted to start my Centennial Challenge. This Challenge was issued by the Commissioner of The Great Smoky Mountains National Park. Hike 100 miles in the Park between Jan. 1-Dec.5 of this year, and you would be invited to a huge celebration ceremony to receive your pin.
When I first saw the challenge, I have to admit… it seemed…well….impossible.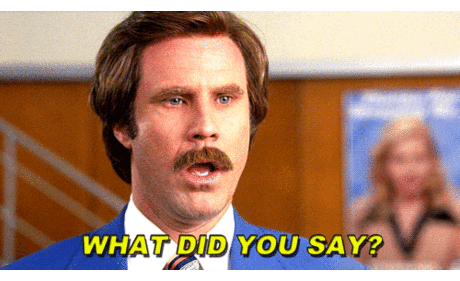 This task was going to take all the time allowed, and even then I doubted I would finish.
God, however, had other plans for me, and He knew the task was only impossible if I looked to myself. This past Saturday, I finished the challenge in only 2 and half months. I am not going to lie…  when I came down the mountain, and I saw the trail sign telling me it was over, I totally felt like Rocky, when he climbed the stairs of the Philadelphia Museum of Art.
In fact, I tried to recreate it….
As I hugged the sign and fought back tears, I was reminded of each and every step I had taken in the past 2.5 months and how not one of them was taken alone.
It all started February 20th at the Chimney Tops.
This hike was the shortest out of all of the hikes I took, but it was one of the most difficult. The Chimney Tops are straight up, and would have been difficult on a "normal" day, but I decided to do it after several inches of snow and ice.
My two buddies, Taylor and Harvey NEVER once waivered on their decision to go up the mountain. They laughed, hunkered down, and climbed up… slippin and slidin all the way! Of course we questioned our sanity afterwards, but what a way to start the journey!
Next, I tackled Middle Prong….
Once again…my two companions eagerly piled in my car at 5 am on a blustery morning to encourage and support me.
This trail offered me lots of mileage, beauty, and history.
In March I decided it was time to attempt my hardest hike…alone.
11 miles roundtrip…straight-up to the top of Mt. LeConte. This is where I almost broke. Going alone and not having the encouragement of my friends was hard. But it was also where I learned the most about myself. When I wanted to quit, God made sure someone came along to boost me. When I thought I couldn't walk another step, I was reminded of how strong HE is and all I have to do is rely on Him. I was rewarded with one of the most spectacular and awesome sights I had EVER seen.
The following weekend, I decided I hadn't had enough, so I took my favorite hiking buddies up for my longest hike yet….. 14 grueling and brutal miles.
The week before had been a cake walk compared to this hike. Less then .6 of a mile from the top I was ready to quit. Taylor will NEVER know what her presence meant to me those last few steps. I was exhausted, hungry, cold, and ready to be off that mountain. Her humorous spirit is what got me to the top where I was once again rewarded!
The next weekend, brought a new friend, a small and playful hike, and a renewed fire.
Taking a new friend on her first hike in a few years reminded me of why I was actually out here. The excitement and joy on her face as she experienced this wonderful trail helped rekindle my passion. It's all about enjoying God's creation! Brandy THANK YOU so much for that! I can't wait for you to go again!
Mid April found me on the Appalachian Trail…my hearts desire.
The day started out cold, windy, and VERY foggy. I was so disappointed because I wanted to get to see the stunning views…that was not meant to be.  However, instead of views I got to meet two Thru-Hikers and lots of first hand advice and inspiration about hiking the Appalachian Trail!  What started out as a crappy day, ended beautifully!
The following weekend found me in a scary place…. hiking in an area of the park I was totally unfamiliar with, and with two seasoned hikers I had never hiked with before. What if I couldn't keep up with them? What if they didn't like me? This was also going to be my first loop hike, and my longest…15 plus miles.
Any fears I had were quickly forgotten about once Debra, Renee, and I started hiking. While missing my normal hiking buddies, hiking with these ladies was AMAZING! This is what they do….they are the REAL deal and immediately I began taking notes of their knowledge of these mountains. It was a long, hot, hard day, but man did I LOVE it.
Upon coming home from this hike, I knew I only needed one more good long hike to get me to 100 miles for the year. Could that be right? I added and re-added at least 1000 times. It was true… I was going to complete the challenge in under 3 months.
I had been eyeing Mt. Cammerer for a LONG time. People were telling me that the views here rivaled those of Mt. LeConte. However, the climb to the fire tower that offers those views is almost 6 miles…straight up.
It was time to get there. For this trip, I hiked again with two ladies, I had never met before. We  met on our favorite Facebook group Hike The Smokies. Once again, I was nervous about hiking with people I had just met. But like before, my fears subsided once meeting Teri and Carolyn and we instantly bonded over our love for these mountains. It was time to begin…..
The climb was unrelenting. However, I didn't seem to mind. In fact…I was totally digging it. The views were indescribable along the way. I found myself climbing up the mountain with ease… don't get me wrong… I was huffing and puffing the whole way, but somehow it seemed easy.  And then… just like that I had made it… In RECORD time for me.
The views…Oh my! These pictures can not even do what I saw justice.
From here we decided to go down the long way…. adding about 10 more miles to our trip. Why not?!?!?!?!?!?
The hike down was rocky and steep to begin, but after about 2.5 miles it finally leveled out some and  became pretty level and steady. I was ready to be done… and then… there it was… the blessed sign telling me it was OVER.
This journey has not been easy…at all. I have given up my lazy Saturdays and I have pushed my body past what I thought it could handle. I have been cold, wet, hot, thirsty, miserable, exhausted, hungry, and in pain. But I have also been challenged, encouraged, humbled, thankful, loved, and in awe.  The only person who ever believed I couldn't do it was me.
Reflecting back, I am reminded of the verse God gave me back at the first of the year when I was ready to quit hiking and throw my boots and poles in the trash.
"But I am not giving up. I am sticking around to see what God will do." Micah 7:7
Each and every step I took, He guided. Every mountain I climbed, He pushed me up. Every face I met, He placed in my path. For someone who NEVER finishes what she starts, I am so THANKFUL I didn't give up. I stuck with it, through the lack of sleep, pain, and exhaustion, and God was faithful.  He did this through me.
No longer do I look at mountains as impossible obstacles. Now, I look at them as what they are…wonderful opportunities for God to show me His greatness.
I have hiked 164 miles….100 of them in the last 2.5 months. I'm just getting started….. Bring on the next 100!!!!!