"What is wrong with you????"
This was the question thrown at me today at lunch when someone found out I was a 42 year old single woman.  When I told them I had never been married and didn't have any prospects, they reacted as though I had just told them I ate small children for breakfast.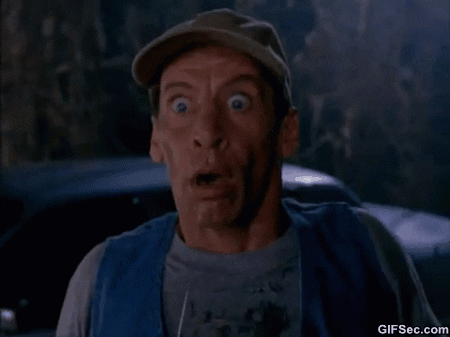 It is true that I am not married and men don't  Swarm around me vying for my attention. Yes, I share a townhouse with my dog, who also shares my bed.
Yes, I buy my own dinners when I go out, and pay for my own movies.
Yes, no one buys me candy for Valentine's Day, and I buy it for myself for half off the day after.
Yes, most nights I am home in bed by 8pm.
But there is NOTHING the matter with me.
Most folks when they find out I am 42 and STILL single, look at me with pity and feel the need to give me a pep talk.
"Your day will come sweetheart."
"He is out there somewhere."
"Well, you are just too pretty to be all alone."
These people have visions of me at home on Saturday night sitting on my sofa in my pj's, gorging myself with chocolate, and singing a sad Celine Dion song.
But my favorite are the responses like I got  today.
Apparently my singleness is my fault.  There is some problem with me that I have failed to identify or take care of, and thus, I am unattractive to the opposite sex.
WRONG!
For many years I wrestled with that very question.  "What is wrong with me? Why doesn't anyone want me?
Am I not pretty enough?
Do I talk too much?
Am I not skinny enough?
Is it the clothes I wear?
Am I just not likable?
But after lots of prayer, soul searching, and research, do you know what I have found to be true?
I am freaking AMAZING.  The problem is not me at all.  Perhaps the problem is with the men who pass me up.
For the longest time I tried to be someone I wasn't. Daily, I struggled to be the person I thought someone would want to be around.  It was EXHAUSTING.
It was false advertisement.
Listen, I am all about making a good impression, but I want someone to like me for ME, and not something I portray myself to be. They need to see what they are getting from the get go.  They need to know the ugly as well as the adorable.
I have a tendency to be bossy.
I am NOT clingy. I sometimes like doing things alone.
I don't always wear makeup or fix my hair.
I live in leggings and t-shirts.
Sometimes I don't know when to shut up.
I can live off cereal, tacos, and string cheese.
Come football season, the VOLS, and Packers take priority.
My dog is an extension of my heart.
I hate to cook for myself much less anyone else. 
I am stuck in the 90's and still have an obsession with 90210 and Luke Perry. 
That is me.  Love me or not.
Listen married or dating folks.  STOP treating your single friends like they are broken.  STOP asking them what is wrong with them. STOP telling them their significant other is out there. And for the love of ALL things Holy, STOP trying to set us up without asking first.
We are not broken. We are not messed up.  We are not any less.
To those of you who are single, listen up. Stop treating yourself as less because your ring finger on your left hand is naked.  Stop letting other make you feel broken, incomplete, or like a freak because you aren't married. Do NOT settle for anything but the best.
I have VERY specific guidelines of what I desire and need in a mate. I have waited 42 years. Clearly God is still in the process of working on him.  I won't take ANYTHING, but the best. Why would I settle for a McDonald's hamburger when I know that a Ruth Chris steak is right around the corner?
And most importantly, be YOU!
Coco Chanel once said, "In order to be irreplaceable, one must be different."
When the man of my dreams finds me I want him to think of me as irreplaceable.  I don't want to be like other women.  I want to be the one he can't live without. Why would I waste all my time trying to be like everyone else? That is dumb.
Life doesn't stop because you are single, so stop waiting to live it.  Do the things you want to do.  Dress how you feel like dressing.  Eat the foods you want to eat. Do the activities you enjoy doing.  Get all the adventure out of life you can.  And maybe, somewhere down the line, you'll just happen to find your irreplaceable.